The Race For 1st Place!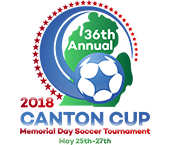 The 36th annual Canton Cup is being held through the weekend of May 25th- May 27th. All Celtic teams and teams from other states including Illinois, Ohio, Indiana and the country of Canada are participating in the 2018 Canton Cup. The Canton Cup will be located at fields like Independence Park, Heritage Park, PCEP High Schools (Canton HS, Plymouth HS and Salem HS) and Griffin Park.
Trevor Pavlik, a seventh grade Celtic player at West Middle School told us, "I left Plymouth Reign because all my friends left so I decided to leave reign to play with my friends.'' Also, Trevor has much confidence that his team is gonna win Canton Cup for his age group. Trevor's team came 2nd in last years tournament.
Also, if you want your team to sign up to play in the Canton Cup email Tournament Register, Dan McEvilly (Email: [email protected]). More information about the tournament is available on www.cantoncup.net. This year all final games will be played on the Monday of May 28th because there is no school that day.
If you have friends that play for Celtic. Go come support your friend and cheer them on at this year's Canton Cup!