NBA Draft Lottery has taken place!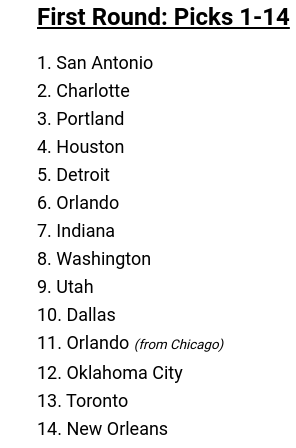 "Making the 1st selection in the 2023 NBA Draft is…… The San Antonio Spurs!"
That is what was said on May 16 at the NBA Draft Lottery. The lottery took place in Chicago at the McCormick Place Convention Center at 8:00 PM. 
The NBA Draft Lottery is where the NBA takes the 14 teams with the worst records in the League and give them a percent probability of getting the #1 overall pick in the upcoming draft. They then draw teams for the 14th – 1st picks in the Draft. The worst pick the team with the best odds can get the 5th pick. And so on and so forth. 
This were the records: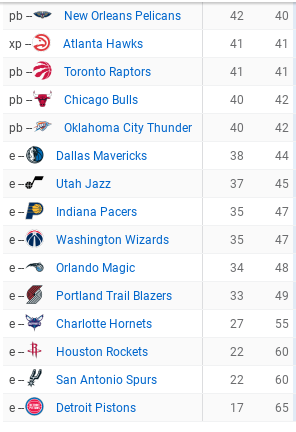 The Hawks made it to the playoffs so the Pelicans took their place in the NBA Draft Lottery.
Here is the 2023 NBA Draft: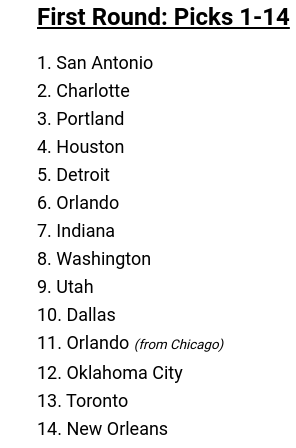 7th Grader Liam, said "The Detroit Pistons got a bad pick when they should have gotten a better pick." 
Overall, the draft lottery was good for some people and bad for others.